It's never easy for well-known women to age in the public eye, with constant scrutiny about wrinkles, weight gain, or just plain old looking-your-age (shock, horror), still being the disappointing norm. But that's just the stuff on the outside and what happens on the inside is still pretty taboo. Naomi and Tracee share below how their peri and menopause experiences have inspired them.
Naomi Watts
When Naomi Watts first started experiencing early menopause symptoms, she says she was shocked at the 'unwritten code of silence' and of how women are supposed to 'suck it up and cope' like previous generations did.
'When I was in my late 30s, I was finally ready to start thinking about creating a family,' she wrote on Instagram. 'Then the M word swiftly blew my doors down, it felt like a head-on collision with a Mack truck. How could I figure this out when no one was talking?… My mentors and Mum didn't seem up for discussing it, I didn't know how to ask for help and they didn't know how to provide…. even doctors had little to say.
'I'd wake up in the middle of the night, drenched in sweat,' she went on. 'My skin was dry and itchy. My hormones were all over the place. I remember feeling so confused and alone, like I didn't have control over my own body.'
The actress, now 53, has since become one of Hollywood's biggest advocates of menopausal care. And she's putting her money where her mouth is to help conquer the 'stigma, secrecy and shame' of experiencing menopause with an upcoming new line of science-backed, menopause wellness personal care products called Stripes.
'Getting older is a privilege and a time for us to feel proud of our cumulative experiences – to feel empowered, unapologetically so,' says Naomi. 'I think being part of a change-maker generation is exciting. No more walking through this alone.'
Fortunately, thanks to the women in this series, that's becoming more of a reality.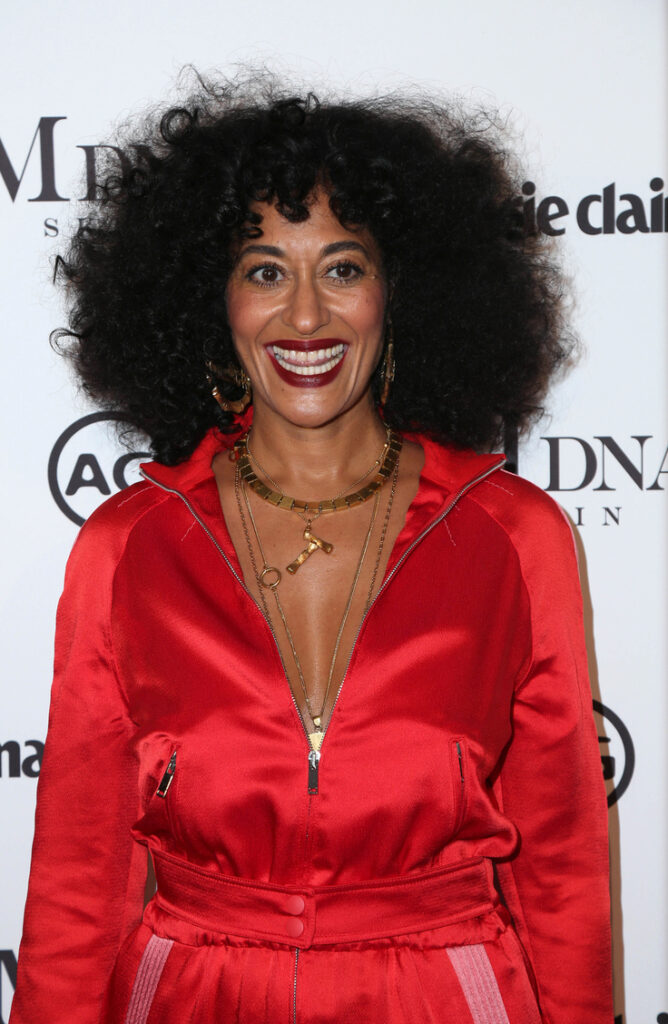 Tracee Ellis Ross
Tracee revealed she was going through perimenopause in an interview with Harpers Bazaar last year. 'It's really frying my brain,' she lamented, pointing to the lack of information and 'shame talking about it'.
But the Blackish star, now 49, is up for taking the rough with the smooth. And for good reason. Although she didn't describe any other specific perimenopause symptoms, her outlook as she heads towards menopause is enviable.
'It is really bizarre, but it is the most glorious invitation into a new season and chapter in my life. I'm the sexiest I've ever been. And when I say that, I mean I feel the most myself. And it's as if you get to this age and… they're going to cart me off in a canoe into no-man's-land. F*ck that. Shut up. I'm going to be sexy all over the place."
Sharing menopausal experiences with friends also helped shape her optimistic perspective, with one telling her, 'This is an invitation into your wild-woman phase.' (Yes, please!) 'Another friend was like, 'Your womb will no longer have to be thinking it's going to make a baby. You can fill it with all your creativity. And I was like, "That's right. I'm going to make babies of projects and things out of my womb."'
Now, that's an attitude I intend to try to emulate!
*Read Part 1 of 'Famous Women Talk Menopause' HERE.*